Mission Breakout Lafayette
What's an Escape Game?
You have 60 minutes. Can you breakout? Mission: Breakout is an escape game adventure brought to life. Players are "locked" in a themed room and have to work together with other players to solve clues, to work on puzzles, and to find the key to breakout before time runs out!
Think you've got what it takes? Give one of our four uniquely themed rooms a try. It's fun and addicting!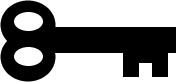 Book Your Escape Now!
Meet Us In The Middle
Excited to play one of our rooms but don't have enough people to fill an entire room? Interested in playing with your group and only your group? How about turning your escape into a private event! Ask how to "Meet Us In The Middle." Call us at 765-250-5180 or email info@missionbreakoutlafayette.com