Mission Breakout Lafayette
Give the Gift of Adventure!
A gift voucher to Mission: Breakout Lafayette is the perfect gift for friends, family, and loved ones. Gift vouchers are available in various denominations and are good for one year from the date of the purchase.
Click here to purchase today!
What's an Escape Game?
An escape room is a sixty-minute adrenaline fueled adventure, powered by ingenuity and out-of-the-box thinking.
Spend one action-packed hour at Mission: Breakout Lafayette. Look for puzzles, solve clues, and work as a team to escape. Our real-life adventure experiences are designed for everyone, from first-time players to expert puzzle solvers, and each room can accommodate a different number of players.
A tip? Explore your surroundings, work with your team, and rely on your critical thinking skills to escape!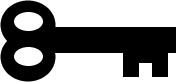 Book Your Escape Now!