Our Rooms
The Elevator (Coming Soon!)
You enter the elevator in the hotel lobby. Moments after the elevator begins to move, you hear a snap. The elevator plummets to the bottom of the shaft. Unfortunately, you are now stuck on the maintenance level, which is only accessible to the maintenance worker. With the alarm system on the elevator broken, and the maintenance worker nowhere to be found...can you free yourselves from the elevator?
Sherlock's Study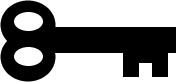 Book your escape
(Recommended for 2 – 10 players)
Do you have the detective prowess of Sherlock Holmes to escape from the room? Sherlock Holmes was famous for his investigative skills. What appears to others as chaos; however, is to Holmes a wealth of useful information. Join forces with Holmes to bring down a fierce adversary who threatens all of London.
Success Rate: 36%
Apocalypse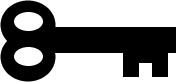 Book your escape
(Recommended for 4-10 players)
You and a few remaining survivors awake in an apocalyptic world. A world that strongly resembles the one you once called home, but for reasons unknown, this new world has undergone tremendous amounts of damage. As you start to gather supplies for survival, you quickly realize that food is scarce and most of the water is contaminated. After a few hours of scavenging, you notice a nearby power plant that appears to show signs of activity. You and the other survivors start heading toward the plant in hopes of finding an explanation of what happened or even confirmation of what year it is.
Success Rate: 27%
Masquerade Manor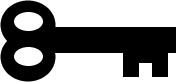 Book your escape
(Recommended for 2-8 players)
Wealthy and famous composer Ludovico Manin is the prime suspect in a recent, high-profile crime. Tonight, during his annual Masquerade Ball, is your best chance to look for evidence against him. Disguised as guests, you must infiltrate the ball, find proof of Manin's guilt, and leave without being detected. Can you find the stolen object and escape in time?
Success Rate: 42%
Rules & Waiver
If you want to play, you've got to sign a waiver. To expedite your check-in, please have every member of your group print out and sign a waiver before arriving.